Not long to go now!
The Jamboree is getting ever closer and it is about time that I gave you all an update on it all. A lot has happened Jamboree wise recently, and I mean a LOT. So much so that I haven't had the time to write it all up for you all... hence this out of time post.
Firstly we've had two lots of training with the Unit. I was prepping the second one, which was just this weekend, when I realised that I hadn't even blogged the first one yet... and it was in March! So here it is...
March Training Day
We had a single days training with the sprogs in March held at a scout hall in Lincoln. Due to the fact that I had been away on holiday

(woo hoo, Africa!)

until the week before the prep for this one was way behind.
Cue sleep deprivation due to late nights prepping and early mornings getting into work.
How I managed to stay awake I don't know!
But everything came together and the kids really enjoyed it. We covered some information on the Jamboree, Home Hospitality, Media Training (done by the sprogs that went on the
course
run by UK Contingent) and a quiz with random facts about Lithuania.
Facts like how animals are believed to talk on Christmas Eve in Lithuania, The old currency was ground up and recycled into toilet paper when they switched and that Stalin World is a tourist attraction!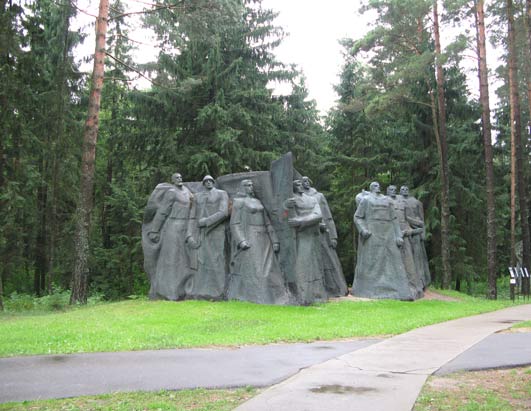 See... it exists, honest!
We also
got the county Trek Carting team to bring them along for a bit of trek cart racing in the afternoon.
Look, it's vintage scouting!
The racing involved pushing them up to a barrier, taking them apart, getting over a barrier, putting them back together, pushing it round a post and back to the barrier, taking it apart again, getting it under the barrier, putting it back together again and pushing it back to its original position. Try saying that really fast 3 times.
We also got them to do some mini-pioneering so that we could get some ideas for the gateway.
This one had rope bridges up the sides and a swing in the middle
Going with a castle theme, this one has the iron gateway painted on fabric which could be raised during the day.
This one included a platform at the top and a number of posters about Lincolnshire
General concensus went with a platform above the gateway, so that they would be able to climb all over it. Us leaders also managed to brainstorm a couple of ideas while they were building. I don't want to reveal the ideas just yet, but if we can get it to work it will be brilliant and should help get people from other units over to our site.